Artistry Community Theatre, Inc. (ACT) is thrilled to announce their post-COVID theatre event, Into the Woods. The Tony winning musical, Into the Woods, with music by Stephen Sondheim, will be performed at the Elks Lodge, Keeseville, NY for 9 performances in July, which will be under the direction of Derrick A. Hopkins.
The story follows a Baker (Bill McColgan) and his wife (Megan Land), who wish to have a child; Cinderella (Laura Farrell), who wishes to attend the King's Festival; and Jack (Cody Gooley), who wishes his cow would give milk. When the Baker and his wife learn that they cannot have a child thanks to the curse of a Witch (Brenda McColgan), the two set off on a journey to break the curse. Everyone's wish is granted, but the consequences of their actions return to haunt them later with disastrous results.
The musical features music and lyrics by Stephen Sondheim and book by James Lapine. It also follows some unexpected adventures of fairy tale favorites Rapunzel (Sophia Defayette) and Little Red Ridinghood (Avery Tromblee).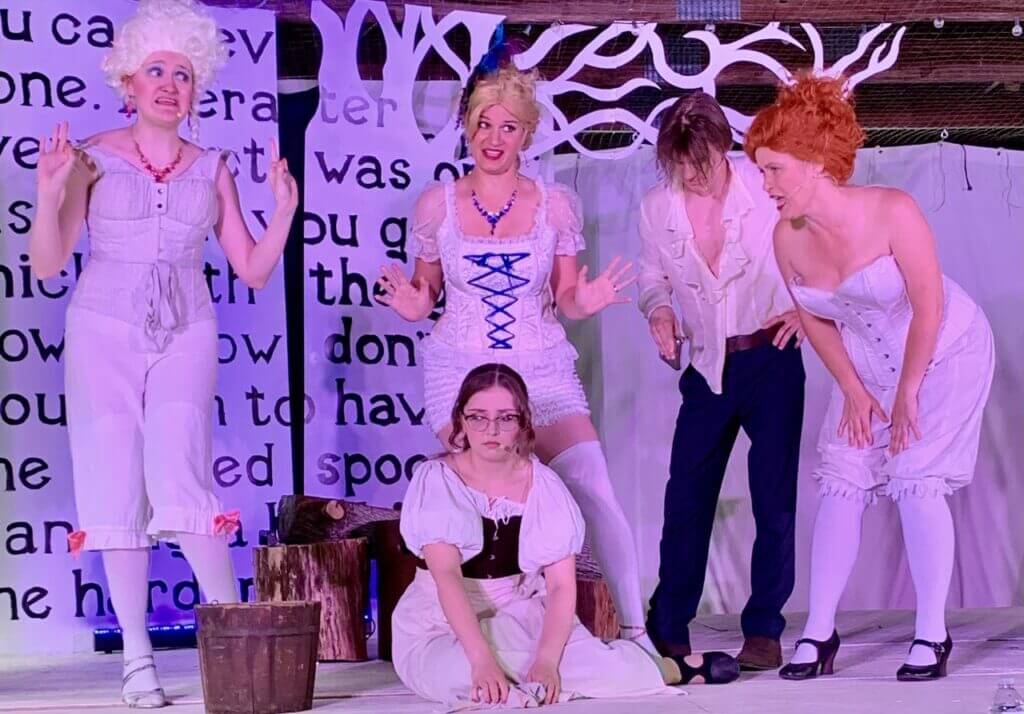 "This show is so special," said Derrick A. Hopkins, director. "From auditions until now, the sense of excitement paired with deep appreciation for our craft has been palpable. Everyone involved has relished being with one another playing, creating, and digging into the depths of Sondheim and Lapine's masterpiece. The careful attention to detail, the levity, and the professionalism of this group has made jumping back into a huge musical production so joyful." Derrick continued, "I really hope audiences will join us. Seeing classic fairytales comes to life (with a twist) makes it enjoyable for adults and children. The writing is so incredibly smart that it moves between comedy to drama, mindless entertainment to thought-provoking, and so much more. Into the Woods has it all."
Performances are July 16, 17, 21, 22, and 23 at 7:00 p.m. and July 17 and 24 at 2:00 p.m. with July 25 at 5:00 p.m.
Tickets are $15 for general admission.
All performances will be held at the Elks Lodge #2071, located at 1 Elks Lane in Keeseville, NY.
Tickets can be reserved online at www.artistrytheatre.org
Patrons may also purchase tickets by visiting Bonnie at the Town of AuSable Town Hall located at 111 AuSable Street.
Into the Woods is rated PG and a family friendly event.
Photos by Sally Urban