After a tumultuous 2021-2022 season, which was greatly affected by the global pandemic. L'Opera de Montreal is delighted to present the highly anticipated production of Mozart's beloved: The MAGIC FLUTE.
By offering a very special youth discount ( see below for details), L'OdM is hoping to offer a wonderful opportunity for your entire family to experience a fascinating introduction to THE MAGICAL WORLD OF OPERA !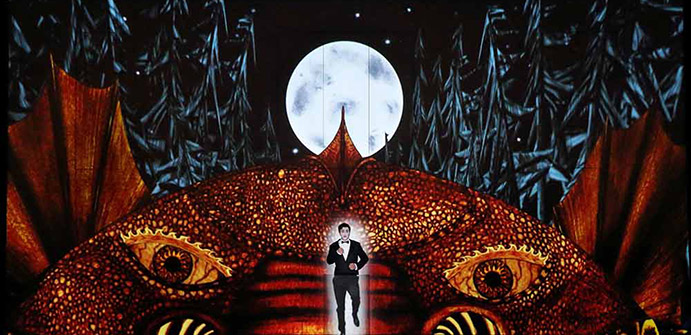 Stage director Barrie Kosky took a very original stylistic stand by deciding to pays tribute to the silent film era with elaborate sets consisting of screens and projections that the cast ( complete with black and white costumes and makeup) interact with.
"It's a production we have all been waiting for since 2020, one that is in high demand all around the world," said Patrick Corrigan, General Director of the Opéra de Montréal.
THE MAGIC FLUTE, by Amadeus Wolfgang MOZART
~Armed with an enchanting flute and magic bells, Prince Tamino and the bird-man Papageno fly to the rescue of Princess Pamina. On their way, dangerous dragons, dancing animals… and the discovery of love!
*** SPECIAL OFFER, after a long period of confinement and restricted access to live concerts and shows, l'Opera de Montreal wishes to revive the desire to attend cultural happening among the youth and is happy to offer a 50% discount on youth tickets (17 and under), it's the perfect opportunity to introduce the whole family to the magical world of opera!
THE MAGIC FLUTE
Presented at Salle Wilfrid-Pelletier from May 7th to the 17th, 2022.
Tickets : https://am.ticketmaster.com/en/operad…
Learn more : https://www.operademontreal.com/en/sh…