It's hot and sunny outside, perfect weather to dance your way into the weekend with these two rythmic performances presented by two local Montreal companies: Danse Danse and the MAI !
Ephemeral Artifacts: Travis Knights
by ĀNANDAṀ
The MAI Theatre in Montreal
May 12th – 14th, 2022
Comne Explore the Indelible Connection of Jazz and Tap through Black Bodies !
The show is an intoxicating mix of tap dance and storytelling from the minds of Travis Knights and Brandy Leary that erects temporal monuments to the past, present and future of the African American experience.
"Leave your preconceptions at the door and discover the richness of tap dance and jazz improvisation".
Travis has been performing as a professional Tap Dancer since 2000 and since then, has had the incredible opportunity to work alongside and grow from many of the best talents in the business, including Jackie Richardson, Arthur Duncan, and Gregory Hines.  
Tap dancing had led his steps to dance all around the world, performing in a language that transcends the spoken word, rhythm. 
With Ephemeral Artifacts, the artist is pleased to invite you into his world of music, dance and pure being.
*** Use of Vibrotactile Devices for Deaf Audiences !
The use of vibrotactile vests adds a new way of experiencing the rhythms of tap dance that is not restricted to the auditory aspect. Indeed, this language takes into account that one's body feels rhythm and it is this feeling, both individual and communal, that is integral to the transmission of tap and jazz over the decades.
WHEN?
12 MAY 7:30 pm
13 MAY 7:30 pm
14 MAY 7:30 pm
WHERE?
MAI (Montréal, arts interculturels)
3680 Jeanne-Mance, Montreal
BOX OFFICE?
www.m-a-i.qc.ca/en/boxoffice
514 982-3386
---
Famed Quebec dancer and choreographer Guillaume Côté was proud to present his new show Crypto atThéâtre Maisonneuve in Place des Arts , that opened with much florish last night alongside a benefit cocktail gala for donors and supporters of local dance company Danse Danse.
Originally scheduled to be included in the spring 2020 program, this narrative piece that focuses on the obsession of human beings to control nature and beauty, is based on a story by librettist Royce Vavrek written at the request of the choreographer himself.
Set to music by Swedish composer Mikael Karlsson and accompanied by sweeping visual effects from Montreal visual effects company Mirari, Crypto is a piece meant to be danced by four performers with very distinct styles, as explained by Guillaume Côté in an after show Q&A
The narrative focuses on cryptozoology the study of animals whose existence is not proven.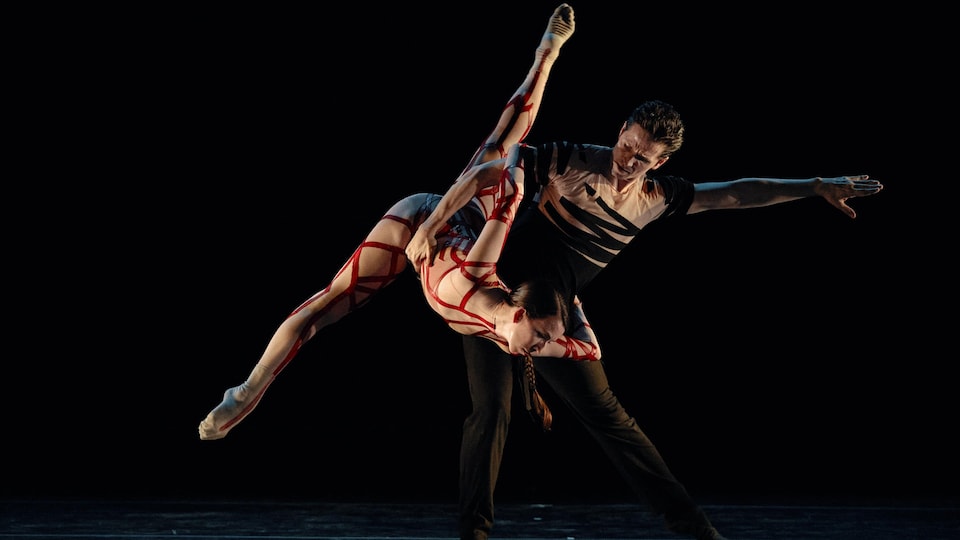 Set amongs a surreal decor, a couple searches desperately for a "creature" that will solve their domestic quabbles. When the creature is found, brought into the home and is evidently hard to tame, the couple calls in a specialist in plastic surgery hoping to mold the creature into their ideal human being .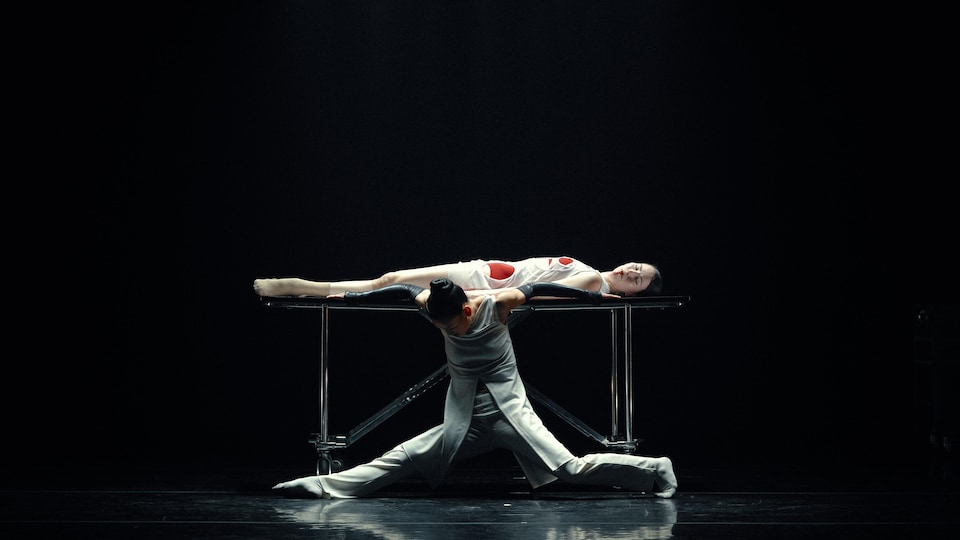 The creature, embodied by the American dancer Casia Vengoechea writhes and contorts her body in such a mesmerizing way that conveys the wrongness of the surgery imposed upon her…Gut wrenching !
---
Côté Danse – Crypto is set to run from the 11th to the 14th of May at THÉÂTRE MAISONNEUVE – PLACE DES ARTS
For Tickets and more info please visit :
https://placedesarts.com/en/event/c%C3%B4t%C3%A9-danse-crypto