The ongoing COVID-19 pandemic has had a major effect on all our lives.
Social distancing and mask wearing has become the new norm to reduce the spread of COVID-19, however these actions can leave us feeling isolated and lonely and can increase our stress and anxiety levels while also causing strong emotions in both adults and children.
Learning to cope with stress in healthy ways will make you, your loved ones, and your community become more resilient.
Healthy Ways to Cope with Stress:
Take care of your body : Stay active with sports, wellness and fitness activities , get plenty of sleep and avoid excessive alchohol, tobacco and substance use.
Take intermittent breaks from watching, reading, or listening to news stories. This also includes spending too much time on social media.
Make time to unwind: Try to partake in interesting or new activities: Visit a museum, play music, catch an online show, listen to a comedy podcast.
Connect with others: Stay in touch regularly with friends and loved ones in person if possible or through social media, online or by phone or mail.
---
To stay in shape physically , Gen' s Delights is happy to introduce some local outings, sports, fitness and wellness activities in and around Montreal , that will help yourself, others, and your community unwind and de-stress.
---
Get in shape and try out a sport activity like Ice skating or Indoor Boxing !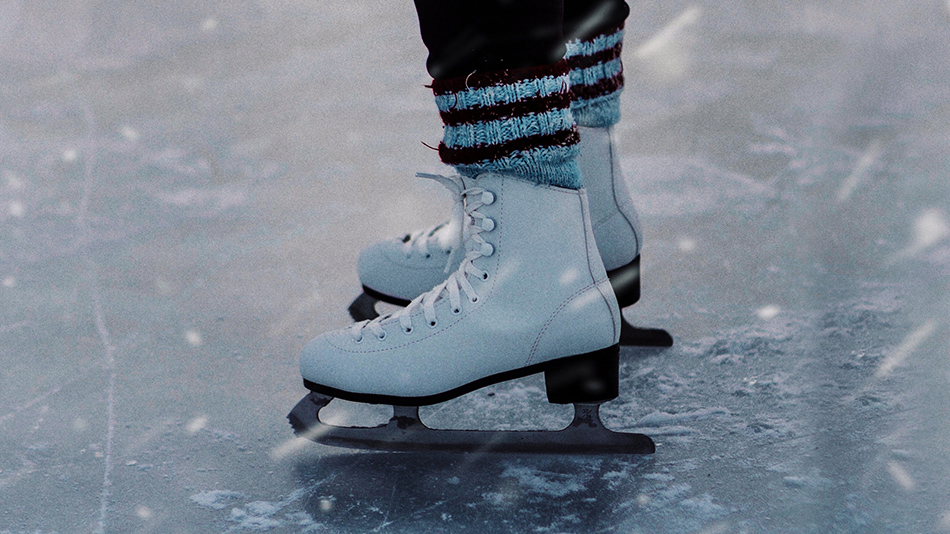 Ice skating in and around Montreal is a timeless activity to be enjoyed by all: whether you are at an olympian or beginner level, a skate around the city's numerous FREE festive rinks always make for an enjoyable time.
Several city parks feature charming outdoor skating rinks and boarded hockey rinks, such as Parc Saint-Viateur in Outremont, Parc Sir-Wilfrid-Laurier and Parc Jeanne-Mance in the Plateau and Parc Toussaint-Louverture near the Saint-Laurent metro station downtown.
Larger city rinks (Some with fees ) may also offer skate rentals, disco lights and music dance evenings and heated cabins with takeout food service : Check out the Quartier des Spectacles, new refrigerated ice rink at Esplanade Tranquille, that will be able to welcome up to 400 skaters. ( Opening date coming soon!)
Too cold to head outside ? Gyms are all closed ?
Indoor boxing has become quite trendy in the city with numerous individuals and even young school children taking up a sport that promotes concentration, coordination, overall fitness, self-esteem building , and a great gateway to release your stress !
This activity is perfect for solo training in the comfort of your home. To let loose, simply equip yourself with a set of boxing gloves and install a double ended boxing bag like the ones from XOB Fighting Gear , in a spacious room.
---
Now that you have taken steps to get in shape, you can track your progress and monitor your health biometrics with the help of the nifty and locally made Nora Smart watch:
Simple, practical and elegant , the Quebecois produced @norawatch.co is a smart, connected watch that is perfect for someone that is interested in monitoring their health on the go.
To customize the watch face, simple choose from hundreds of backgrounds or simply add your own pictures.
The watch allows you to monitor your heart rate, sleep patterns and daily steps with high precision. You can also receive incoming calls & texts, play music and count the calories burn as you train and much much more!
Very similar to it's 🍎 competitor , the #Norawatch is sold for a third of the price and locally made here in Quebec ! Works with all IOS and ANDROID systems.
To learn more about the Nora watch please visit : https://norawatch.com/en
---
After your workout , treat yourself to a massage at a certified wellness center:
There are several healthy reasons why you should treat yourself to a massage:
Relieve pain, stress and tension. Research proves that stress affects much more than just the mind itself. A good massage will enhance your fitness overall.
Soothe your mind, relief headaches and migraines .
Boost your immune system and help to regulate your cardiac rhythym
Identify and fix potential problematic areas ( Repetitive stress injuries)
---
It is natural to feel anxiety, grief, and worry during the COVID-19 pandemic…
However it is important to reduce stress levels and learn to embrace life even in these times of adaptation.
Stay healthy and stay safe everyone !