With the recent easing of most sanitary measures in the city, more and more spectators have been eager to attend live performances and support the arts in person.
As spring comes into full bloom , so has emerged an amazing line-up of shows and activities that range from classical concerts, jazz, dance, theater to circus performances that are ready to entertain and inspire audience members of all ages:
---
To close their winter-spring 2022 season, conductor Alain Trudel and the musicians of the Orchester Symphonique de Laval will perform the complete works of Rachmaninov's magnificent piano concertos over two concerts!
👉 The first one , April 26th , concertos 1, 2 and 4 will be presented. https://bit.ly/3K6SSfR
👉 The second, to be held April 27th will present concerto 3. https://bit.ly/35lMsui
🎹 For this occasion, the orchestra will accompany five pianists: Antoine Laporte, Elizabeth Pion, Serhiy Salov – piano, Jean-Philippe Sylvestre and Richard Raymond.
Both concerts will be presented at Salle André–Mathieu (475 boul Ave Laval) at 7:30 pm .
---
FOREVER HANDEL – Featuring Karina Gauvin
Bright vocal and orchestral colors will prevail at this concert of some of Handel's most virtuosic arias performed by the renowned soprano Karina Gauvin.
As a concert dedicated to the memory and legacy of dearly departed maestro Boris Brott, conductor Matthias Maute will conduct two orchestras rather than one.
"It cruelly reminds us of the fragility of life," said Maestro Maute, about his longtime colleague and friend, fatally wounded in a tragic hit and run in Hamilton, Ontario, on April 5th.
Indeed, in this one-of-a-kind collaboration, two ensembles will come together to form a magnificent baroque musical ensemble. The OCM string orchestra, will perform alongside the winds of Ensemble Caprice. This orchestra founded by conductor, flutist and composer Matthias Maute, has performed all over the world in many festivals for chamber music, with orchestras and with choirs.
Come and discover these musicians and this splendid program at the Salle Pierre-Mercure, this Thursday April 28th at 7:30 p.m.
Tickets: https://orchestre.tuxedobillet.com/main/haendel-pour-toujours?fbclid=IwAR1ihUvpuj6mWjFOYEkUkZT2m2JW-g_EmE09iwnu_V6Qu6JoM7WgMbXVlmc
---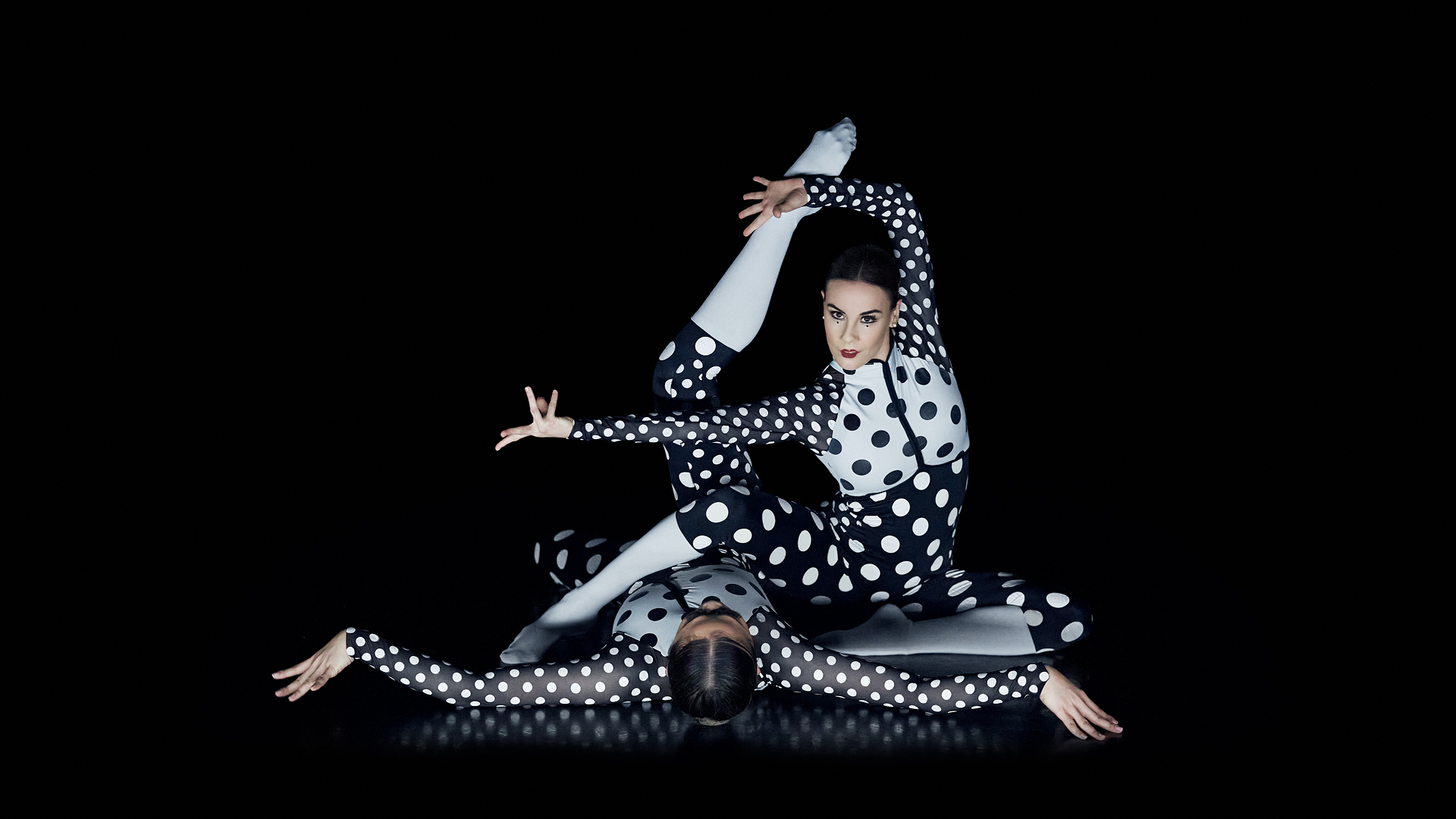 LUNA – presented by Les Grands Ballets Canadiens
From April 28th to May 1st, 2022, Les Grands Ballets Canadiens' mixed bill LUNA will make you discover the visions of choreographers who have a clear-eyed , yet optimistic gaze directed at our humanity.
Four choreographers draw inspiration from the effect of the moon on the Earth to illustrate our world: power play, the coexistence of peoples, our differences and at the same time our synchronized evolution
.- «From the Sun to the Moon», by Vanesa G.R. Montoya,
– «Fukuoka», by Marcos Morau with Lorena Nogal and Marina Rodriguez
,- «Beguile» by Lesley Telford,
– «Sonata de Luna» by Edgar Zendejas.
For more information and tickets : https://grandsballets.com/luna
***  Les Grands Ballets Canadiens is pleased to announce the renewal of the mandate of its artistic director, Ivan Cavallari for a second five-year term !
---
LE MONASTERE – Independant Circus Cabaret
Le Monastère is pleased to invite you to its second edition of Circus Cabarets of the year this April 29-30 and May 5-6-7 at 8:00 p.m. at the Center St Jax in Montreal ( 1439 Saint Catherine W)
Come and discover or rediscover this unique place in the heart of the city center where internationally renowned artists will perform before your eyes .
Let yourself be amazed by their new acts of aerial silk, duet trapeze, juggling and many others arts under the centenary vault of this functionning and fully consecrated church!
A unique show to discover with friends or family.
⭐️THE ARTISTS ⭐️ Philippe Thibaudeau – MC Marie-Christine Fournier and Louis-David Simoneau – Trapeze Duo Danielle Saulnier – Balance Kellin Quinn – Bowling Juggling Danielle Saulnier & Kellin Quinn – Hula hoop duo Antoine Boissereau – Aerial fabric Megan Rennels – Smooth Rope Sylvain Bouillère – Skate Minnie Kim – Pendulum mast Alex Paviost – Contortion DJ Michel Michel
For more info and Tickets please visit: https://lepointdevente.com/billets/cabaretprintemps2022
---
Edith Piaf: My Life in Pink and Black – Presented at LE BALCON
Apr. 28th , 8:00 p.m. – 10:30 p.m.
Le Balcon Cabaret is happy to welcome singer Claire Garand, a passionate French songstress with a voice as powerful as that of the famous singer she embodies, next April 28th.
In an evening filled with profound emotions and stories, Garand will tell the story of Edith Piaf's life : dabbled in pink and black, through her most beautiful songs.
NEW TICKET OFFICE
*** Le Balcon (performance hall situated inside St James Church) has a new- "Colonne Morris" style ticket office: a magnificent window on Sainte-Catherine Street West in Montreal.
Built like an information kiosk – this unique creation was based on an original idea by the Balcon's owner Julien Robitaille.
For tickets to the Edith Piaf homage concert or any other show at le Balcon , please visit :
https://www.lebalcon.ca/?fbclid=IwAR2L9c0dalk9pafJZceJJiBp77jo6sreVKl-kIrNQbyziVsCQbWTMELtszw
---
FILMharmonic Orchestra presents: HOLST's epic Planets suite
Experience a shattering rendition of Holst's epic Planets suite, brought to life by the 90 musicians of the FILMharmonic Orchestra led by Maestro Francis Choiniere
Join the orchestra on a daring voyage to outer space, revisiting Holst's quintessential themes, paired with contemporary galactic soundtracks. Rounding out the space-themed soiree are selections from two of Hollywood's finest composers: Hans Zimmer and the inimitable John Williams. Works featured include music from Interstellar, E.T. The Extra-Terrestrial, and Star Wars.
From Earth to Holst's solar system : this is a musical expedition not to be missed!
Producer / Presenter : GFN Productions
Venue : Maison symphonique
Interpretation : The FILMharmonic Orchestra and Choir
Conductor : Francis Choinière
Duration : 1h40 with intermission
For more information and tickets please visit :
https://placedesarts.com/en/event/holst-planets-0
---
The CENTAUR Theatre Company proudly presents : A Play For the Living in a Time of Extinction – April 26 – May 15, 2022
Meet Naomi, a dramaturg who must retell the story of life on Earth, including all of it's great extinctions. Played by award-winning actor Warona Setshwaelo, Naomi's journey mirrors our own as she confronts impending climate disaster with honesty, humour, and heart.
This one-woman show encourages us to look towards the future with hope while also probbing our thoughts in relationship to climate change and all the questions it brings with it:
Where are we going? Where did we come from? And what are we losing?
***
Talk Backs after the show are scheduled for Sunday May 8 (post show) & Thursday May 12 (post-matinee).
Saturday April 30, 4pm – Playwright Miranda Rose Hall will be Eda Holmes' guest.
May 1, 2022 – Get informed at the Sunday Chat-Up at 12:30pm with an invited speaker hosted by former Editor-in-Chief of the Montreal Gazette, Lucinda Chodan. Heather Short, climate science educator, will speak about climate literacy and how to talk to family and friends about the climate emergency
For Tickets and more info please visit :