×
mugshots
A widespread manhunt is continuing for two convicted murderers who escaped from Clinton Correctional Facility early Saturday.  Hundreds of police and corrections officers are in the region, where they have set-up checkpoints to search vehicles, and conduct searches of in the communities of Willsboro and Whallonsburg, NY, about 50 miles from the prison, following up on reported sightings of the two prisoners.  State police say more than 300 leads have been developed since David Sweat and Richard Matt escaped.  Gov. Andrew Cuomo announced a $100,000 reward for information that leads to the capture of the two killers.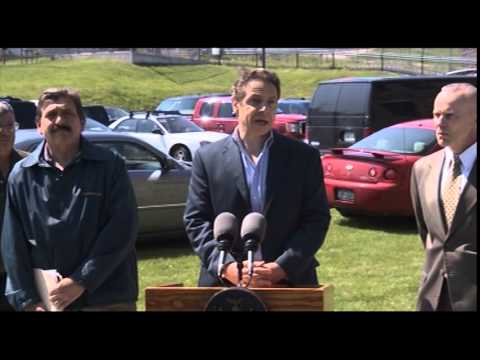 Sweat was convicted of first-degree murder for killing Broome County Sheriff's Office Deputy Kevin Tarsia in 2002.  Matt was convicted of killing and dismembering a former boss in the Buffalo area in 1997.
Sweat is white, 5 feet 11 inches tall, weighing 165 pounds.  He has brown hair, green eyes and tattoos on his left bicep and his right fingers.
Matt is white,  6 feet tall, weighing 210 pounds.  He has black hair, hazel eyes and several tattoos: "Mexico Forever" on his back, a heart on his chest and left shoulder, and a Marine Corps insignia on his right shoulder.
Governor Andrew Cuomo said he believes two convicted killers had help escaping from the Clinton Correctional Facility, a female civilian employee has been questioned.  Cuomo said the men cut through a steel plate in their adjoining cells, broke through a brick wall, shimmied through a steam pipe and cut through a steel lock and chain to pry open a manhole cover about a block from the prison.  Cuomo says they would have required help from someone inside the prison to obtain the tools they used to escape.
Anyone with information about Matt or Sweat's whereabouts should call 911 or local law enforcement or New York State Police at 518-563-3761 or 1-800-GIVETIP.  Tips can also be sent by email to crimetip@troopers.ny.gov.