×
×
×
×
×
×
×
×
×
×
×
×
×
×
×
×
×
×
×
×
×
×
×
×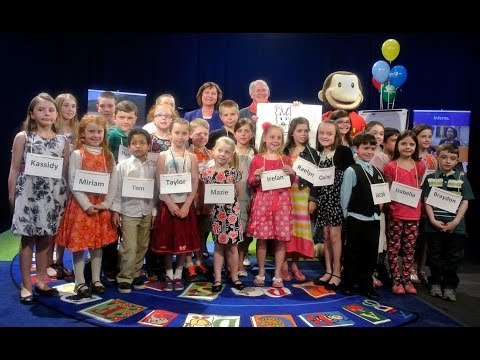 Mountain Lake PBS honored the winners of its annual PBS Kids Go! Writers Contest with a celebration on May 20th at 4:00 pm. Watch the complete 30 minute special above.
The PBS KIDS GO! Writers Contest invites children from kindergarten to third grade to write and illustrate their own stories.  Entries were judged in the station's local contest, and each child who participated received a special Certificate of Achievement.  First place local winners will be entered into the national level of the Contest where a renowned panel of judges will choose the national winners.
Famous children's book author and illustrator, Steven Kellogg, participated in the event celebrating the winners, demonstrating his method for illustration in an interactive presentation with the contest winners.